From a Contact:
I certainly remember Rayelan and her incessant shilling for Pyrabang, it was all over her website. The name alone should be enough for a person to question it. But alas, Pyrabang's owner is in jail. http://net-biz-resources.blogspot.com/2010/05/pyrabang-owner-in-jail.html


Monday, January 24, 2011
PYRABANG ADMIN IN JAIL
Who-huh-what?

Pyrabang was the MLM hustle Rayelan Allen of Rumor Mill News was trying to use to hustle patriots. Essentially a pyramid scheme... it's in the title... you refer people to link articles, provide your banking info and the money flows... to the dwarf new age carnie.

Hell, I tried to help her; offered Metacafe credit for videos I'd produce if she'd kick me a portion of it in cash through a third party. And she said "hell no"-she wanted to get me all locked up and logged in the beast system. Not doing it. Tried again with Valentina Parker and a book deal that got aborted real quick once the issue of money came up.

Can't trust a patriot-or anyone else.

Read: http://net-biz-resources.blogspot.com/2010/05/pyrabang-owner-in-jail.html
http://www.scam.com/showthread.php?p=940425
http://208.86.2.178/showthread.php?p=919821
http://www.google.com/search?hl=en&source=hp&biw=855&bih=600&q=pyrabang+admin+in+jail&aq=1&aqi=g2g-s1g-sx7&aql=&oq=pyraban


http://www.scam.com/showthread.php?s=a2ac9d764f938754b6bb06ae2e3fb03b&t=44240&page=17


For those who are members of Pyrabang.com I have come across some sad news that the site is classed as a scam and that the Owner has ended up in jail. For more info see this forum thread.

Needless to say that when the Owner is behind bars the website will cease to exist when hosting fees etc go unpaid.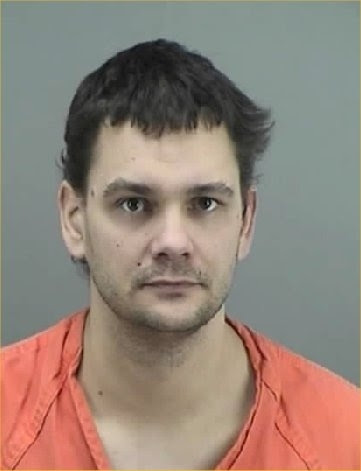 BELOIT (WKOW) -- Police say a traffic stop lead to a high speed chase.
Beloit Police say they tried to arrest Christian Piccolo, 39, after he was pulled over on Beloit's northeast side.
The man, who had a gun, fled and collided with a vehicle. Piccolo then drove through the city at high speed and onto Interstate 90, crossing the state line into Illinois.
Piccolo was last seen driving a late model white Dodge Extended Cab Pick-Up truck with a white topper and black ladder rack with "Sovereign" license plates on the vehicle. Lettering on the side of the vehicle is: Speed of Quality General Contractor.

Piccolo is considered armed and dangerous. He was armed with a semi-automatic handgun. He has an outstanding warrant for a violation of a Restraining Order out of Waukesha, WI. There are outstanding court orders of protection in the State of New Hampshire and Waukesha, WI.

He has new charges of Carrying a Concealed Weapon, Hit & Run to an Attended Vehicle, Resisting Arrest, and Knowingly Fleeing an Officer.
Posted by

Jari Lindgren
at Sunday, May 02, 2010